After raysunko took his king to get something to eat he headed out to look for somethings to fix up the Chrome house hold so when more people join the set there will be a place for all of them to stay...
Well let's see what I need here. Wood,Bricks,tile,carpet,more wood,and more peices and the house will be complete.
But I still need a job to get money to pay for all this
Raysunko noticing people gather near a store
What's going on over there?
A man was fighting some gaurds and a few lay dead
I don't like to interupte other people's fight but something seems off about him almost as i've seen him from somewhere?
Raysunko looking closer to the man notice something that made him mad
That guy is one of does assassins that killed my family.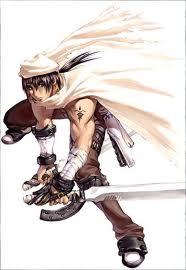 A sick smile played across Raysunko face
Raysunko causing more commution caused a few explosions that caused the cilvilians to flee in fear
and Raysinko walked towards the man.